Ledger Nano S Plus shifted screen!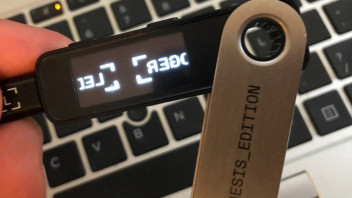 I got my Ledger Nano S plus working wired. You can see and example of how the image is shifted.



https://preview.redd.it/vzwxrh…5472b5104842408004d5962ed



It does appear sometimes like this. Had anyone experienced similar issue? What is most funny (strange) that you can not see it all the time one day works fine - and another day like this. What do you suggest me to do? Wait until Ledger support service wake up? I have already contact them a week ago and no one is really willing to help.

I have not purchased it from an official retailer because it is not possible to buy directly from Ledger - but an importer, per this: https://ledgernano.net/product/ledger-nano-s-plus/

They are telling me لجر نانو اس پلاس that they have no choice othat than shipping it back to ledger for repair!! Which is not really good...



I really do not wait for so long that they ship it back to France for replacement etc - and I prefer to have it repaired by myself. Any suggestion is appreciated.

Do you think that I can simply open it and try to repair it myself???